Have They Always Been That Big?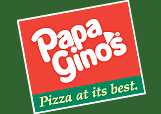 The other day I was at someone's house and there were two pizza boxes on top of the stove. When asked for a slice from the bottom box I held one in each hand as I changed out the boxes, being careful not to knock over bottles of wine or wine glasses that were nearby on the counter.
Since moving out of New York, I haven't found good pizza. I won't even try pizza from places that sell other things, like subs, because some foods just don't belong together. Growing up
we got pizza
about once every two weeks or so. Often it was my job to take the pizza boxes out the the garage, stepping on them to fold them into quarters so they'd fit in the big garbage pails. Now I am just one person, so I never buy pizza pies. I don't really touch pizza boxes that often anymore. Maybe these were extra-large pizzas that came in extra-large pizza boxes. Or maybe the pizza boxes have always been that big.
Labels: New York State of Mind, Potential Depth